What is YouPatch?
Have you ever wanted to make a quilt of a beloved pet, family member, or piece of fruit? With YouPatch you can!!
    
YouPatch is so easy to use. I uploaded my image, chose the difficulty level of the quilt and was able to change colours and edit pixels.

Everything - apart from cutting and sewing - is done for you. Seriously easy.

— Claire from Patch Fabrics (Lowestoft, England)
How much does it cost?
YouPatch is free to design and preview. You only pay — just US $14.95 — when you order a PDF pattern, which is emailed to you in minutes.
My 20 hours or so of prep time is worth far more than $14.95!

— Sandy (West Yorkshire, UK)
Who makes and runs YouPatch?
YouPatch was designed and made by a dedicated quilter (Patch Andi), her husband (Dan), and a proud descendant of quilters (John). Read more about the YouPatch story and our team.
How does YouPatch work?
YouPatch makes the tedious bits of pixel quilt design automatic, while leaving you in control of the big decisions, like:
image cropping and quilt shape

choosing the level of detail

choosing the number of colors

selecting the size of your quilt. 
YouPatch also facilitates changing the colorway and editing down to the pixel level, allowing you to make more detailed changes and to put your personal, creative stamp on the design. 
YouPatch Design Steps
1. Take an image that you love ...

2. Pixelate it ...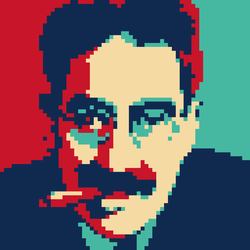 3. Edit the colors and pixels ....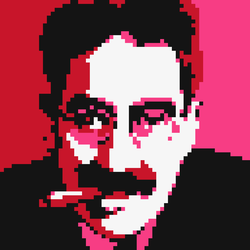 4. Buy the pattern ...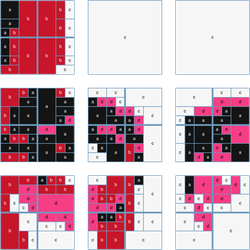 5. Make it!!!!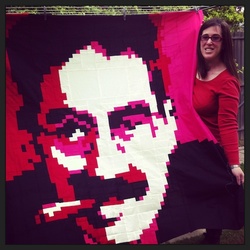 YouPatch is great. The tutorials are helpful and I like the way it saves the pictures you upload. Your site is so much easier than trying to make a pixelated pattern yourself.

— 2paw (Launceston, Australia)
Click here to see Andi's tutorials all about using YouPatch!!
What do you get in a YouPatch pattern?
When you purchase a YouPatch pattern we email you a beautifully formatted, customized PDF with all the shopping, cutting and piecing instructions, and diagrams that you'll need to cut and sew your masterpiece.
Our software combines neighboring pixels of the same color to reduce fabric use, and greatly simplify and speed up cutting and construction.
Here are some highlights:
Color by "numbers" diagrams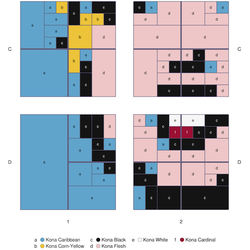 Fabric yardages in Kona Cotton Solids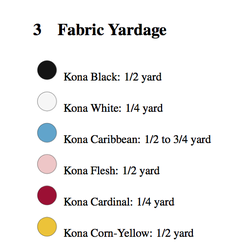 Precise cutting instructions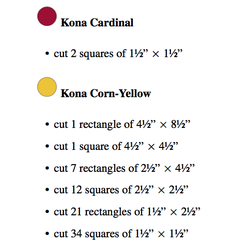 Fabric cutting diagrams to guide your cutting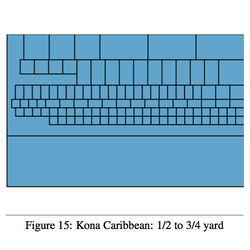 I just looked at the Marilyn pattern and it is awesome!  I love the way it gives you the Kona colors to use and how the piecing is simplified so that you don't have to sew 2 million squares together. 

— Melissa (Richmond, Virginia)
Like it? 
We can't wait to see what you patch next!